For Over Eleven Years Spa 35® Med Spa has been delivering services and products to help you look and feel your best.
Scroll Down To See Our Services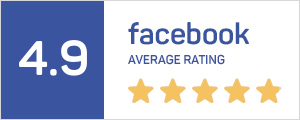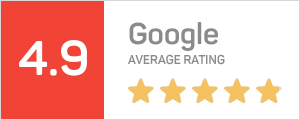 Below are mother and daughter photos side by side to highlight the effects of ageing and potential treatments available at Spa 35 Med Spa.
Talk to our experts about CoolSculpting
When you're ready to learn if the World's #1 non-surgical fat removal solution is right for you, talk to the experts at Spa 35.
*Results vary by person. Images may not depict your results and are used to illustrate common uses of Spa 35 services and products. To maximize your results follow pre and post care instructions closely. Healthy life choices may improve and extend outcomes. Including sunscreen use, diet and exercise. There are no services that will permanently stop the aging process.
Spa 35 Med Spa
208-367-0700
Why Chose Spa 35 Med Spa for Your Cosmetic Treatments?
The medical providers at Spa 35 Med Spa have been delivering cosmetic services for over eleven years. Our staff includes a Nurse Practitioner and Registered Nurses.
Experience - Spa 35 Med Spa has been helping clients Look and Feel their Best for more than eleven years.
Medical Staff - The injector team is led by a Nurse Practitioner and composed of Registered Nurses and skin care professionals.
Broad Scope of Expertise - From Botox to CoolSculpting Fat Reduction and Vaginal Rejuvenation, Spa 35® Med Spa has an extensive set of experience to help you reach your goals. This means you get the expertise to help you select the service(s) are right for you and your budget.
Continuum of Cosmetic Services - A Cosmetic Surgeon in the same building as Spa 35. If your goals are best met through procedures than those offered in our Med Spa we can refer you to a surgeon. Looking for a facial or massage? We can also suggest great providers for those services.
Customer Reviews - Spa 35 has the most Google five star reviews among Med Spas in Boise. We also have great reviews on Facebook and YELP.
Spa 35® Med Spa, The Only Boise Med Spa Co-Located with a Cosmetic Surgeon, Cosmetic Dentist and Chiropractor. You Get Comprehensive Resources For Your Cosmetic and Wellness Planning, Ranging From Teeth Whitening to Face Lifts.
Why the "35" in Spa 35?
Because 35 years old is the sweet spot of life. It is old enough that you're a respected adult, but you're not "old". Spa 35® Med Spa specializes in advanced lasers procedures, non-invasive fat removal, injectables (e.g.,Botox, Fillers) and topical skin care products to keep you feeling and looking 35 as long as possible.
Spa 35® Med Spa Is One Of The Nation's Longest Operating Laser Medical Spas, helping people achieve their cosmetic and aesthetic goals since 2006.
The Spa 35® Team has world-class experience with extensive medical and aesthetic skills. They are exceptional at what they do while remaining compassionate and focused on each client. We are located in the beautiful Cosmetic and Wellness Medical Center in Boise. This unique setting provides our clients comprehensive cosmetic solutions that include non-surgical, surgical, dental, chiropractic and wellness based approaches.
This website includes photographs that show how you can transform your skin and body with the proper mix of cosmetic-aesthetic services (e.g. lasers, injections) and medical grade skin care products (e.g. Retin-A, Allergan Latisse, Obagi) to transform how you look and feel. Your results may not be the same as those in the photographs. Results are not permanent. Overall health and lifestyle choices impact your results. Including: sun exposure, diet, exercise, smoking and alcohol consumption.
CoolSculpting® is the coolest, most innovative, non-surgical way to reduce those annoying bumps and bulges of stubborn fat cells.* This revolutionary technology removes 20-25% of targeted fat cells* with each treatment to produce a noticeable, natural-looking reduction in fat bulges. CoolSculpting involves no needles, surgery, or downtime. Good diet and exercise habits are essential for effective treatments and long term results.
The statements above are supported by clinical studies. Please see the CoolSculpting page for more details.
Some of Our Med Spa Services
Dermal Fillers - Juvederm®, Voluma®, Vollure, Volbella, Restylane, Belatero and Radiesse for Face & Lip Volume

Kybella Double chin Fat Injections-from Allergan!

Latisse® for longer lashes and beautiful eyes

Obagi for at home skin care and sun damage prevention